Courses
Including the NFPA 70E 2012
Wednesday, February 22, 2012
8:00am - 4:30pm (CT)
Bloomington, MN
Outline: Regulatory standards, training requirements, electrical safety program, hazard analysis methods, PPE, design and maintenance.
Included: Course handbook, supplemental resources, course completion certificate.
Click Here.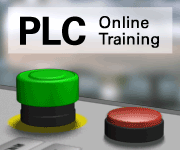 Study online, at your own pace and earn your certificate as a PLC Technician. The fully accredited program prepares you to install, maintain, program & operate PLC's in industrial systems. Includes PLC simulation software based on the Allen-Bradley format. Call 1-888-553-5333 or click www.online-tech-training.com/ecm for a free Information package.




The Schneider Electric EcoXpert™ training and certification program helps you grow your business through energy efficiency and renewable solutions. Click here for a FREE webinar about the EcoXpert program and a chance to WIN $250 towards your EcoXpert certification when you enroll.






The Battcon Stationary Battery Conference and Trade Show is a three day, technically oriented event where battery professionals learn more about batteries, trends, and technology. Noncommercial presentations address battery applications, advances, and industry concerns. Battcon offers presentations, discussions, workshops, and trade show. May 15 to 17, 2012. (954) 623-6660. Jennifer.Stryker@alber.com



This is an online, instructor-led electrical code training course. It covers numerous calculations associated with commercial buildings and/or wiring. Major areas of focus include branch circuit, feeder, and service calculations. Both the standard and optional method for calculating various commercial services are covered. Specific commercial loads and occupancy calculations will also be discussed.
www.advanceelectricaltraining.com


In this 20-hour online course, you learn and practice fast and effective negotiation strategies and tactics. The goal is to improve your day-to-day effectiveness in a wide variety of negotiations. This course includes a negotiation styles self-assessment that will help you understand your negotiating strengths and challenges.
www.cheetahlearning.com