Variable speed motor drives (VFDs) have many benefits. But a frequently overlooked "gotcha" just might getcha.
A motor normally has a cooling fan mounted on its output shaft. The designers specify the fan size and blade pitch to move enough cooling air through the motor at the nameplate RPM. If your VFD slows the motor enough, the fan speed will be insufficient for adequate cooling.
If you're specifying a new VFD/motor installation, work with the manufacturer to arrive at a VFD/motor combination that has adequate cooling for the location in which it will be installed and the speed at which it will run. Don't be surprised if a gearbox is part of this.
To read more on this story, visit EC&M's website.


Advertisement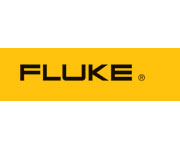 For a limited time Fluke is giving you more than you paid for – free Fluke tools with purchases starting at $100. Just in time for the summer cooling season, get the tools you need and receive a 2AC non-contact voltage probe, a C550 tool bag or a Fluke 62 IR thermometer as a bonus.
You accepted a transfer (with raise!) to be the plant engineer at another production facility. In going over the records, you notice that this plant replaces an awful lot of VFDs and motors. You talk to a few people about it, and they seem to think this is normal. But you know it's not. In fact, not a single VFD failed the whole time you worked at the other plant. Obviously, fixing this will be good for the plant and for your career.
What are some steps you should take to stop these unnecessary and costly failures?
Visit EC&M's website to see the answer.


We previously looked at how violations of Chapter 3 of the NEC can result in power-quality related damage to equipment. Now we'll look at other ways to find sources of circuit board smoke.
Once you've identified and fixed violations of the NEC (Chapter 2, Chapter 3, and Art. 250 Part IV), you need to look at the system a different way to identify other systemic problems. Your first step is to obtain the latest one-line diagram of the facility power distribution system. Then walk it down to ensure it is correct.
To read more on this story, visit EC&M's website.


Advertisement
Baldor offers the broadest line of energy efficient industrial electric motors in the world. Fractional to 15,000 Hp, there's a Baldor Super-E® premium efficient motor for any need…any application. Visit our website and receive your free copy of EISA 2007 along with Baldor energy savings information.
Click Here
The 2011 NEC is almost 900 pages long, in three-ring binder form. The good news is that compliance is far easier than the size of the NEC might suggest.
Table 90.3 shows this graphically. The first four Chapters apply generally to all installations. And Chapter One is so short it contains only two Articles. Chapters 5, 6, and 7 are the "special" chapters. The requirements pertain to special occupancies, equipment, and conditions, respectively. Chapter 8, which is short, pertains to communications systems. Chapter 9 contains useful tables, and the Annexes contain useful examples and information. With this framework in mind, you can quickly identify where to find the appropriate Code requirements.
For example, you're installing a transformer and panel to power lighting in a new building. Article 110 is always going to apply, so you begin there. What about Chapter 2 requirements? Look in the table of contents, and you see Art. 220 (branch circuits), Art. 240 (overcurrent protection), and Art. 250, Part V (bonding) apply. You can take a similar approach with Chapters 3 and 4. Since this isn't a "special" installation, you can ignore Chapters 5, 6, and 7.


You probably use chemicals frequently, because many electrical jobs involve the use of chemicals. For example, you may use solvents, epoxies, and lubricants to install a motor. Chemical hazards range from mere irritants to very potent substances. Chemicals can cause two types of hazard: physical and health. What's the difference between the two?
A physical hazard is where a chemical reaction could harm you. Such a hazard may involve flammables (e.g., hexane), reactives (e.g., sulfuric acid), or both. A health hazard is present where chemical contact or ingestion leads to illness or injury that is latent (occurs later, as with carcinogens like trichloroethane, aka, "safety solvent") or chronic (you develop a condition such as bronchitis).
You may not immediately notice the effects of a given chemical, and thus assume it's safe to use without special precautions. This assumption can mean health hazards morph into painful, disabling health problems in the near future. Don't assume. Follow directions provided on labels and MSDS.
Advertisement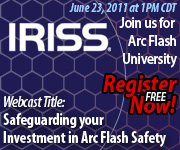 Safeguarding your Investment in Arc Flash Safety
Designing and implementing programs to protect workers from arc flash hazards can involve significant upfront costs. This complimentary presentation looks at critical considerations to help assure your investment in financial/staff resources delivers the desired results.
Presented by H. Landis "Lanny" Floyd, PE, CSP, CMRP, Fellow IEEE